Features of Innova freeze dryers

1. New upgraded programmable logic controller (PLC), allow users to independently compile and modify programs, and gradually realize function iteration according to user needs
2. PLC has reliable quality, high stability, and has the functions of waterproof, anti-magnetic, anti-breakdown and anti-electromagnetic interference.
3. HD 7" colorful touch panel with higher resolution, better sensing accuracy and control accuracy.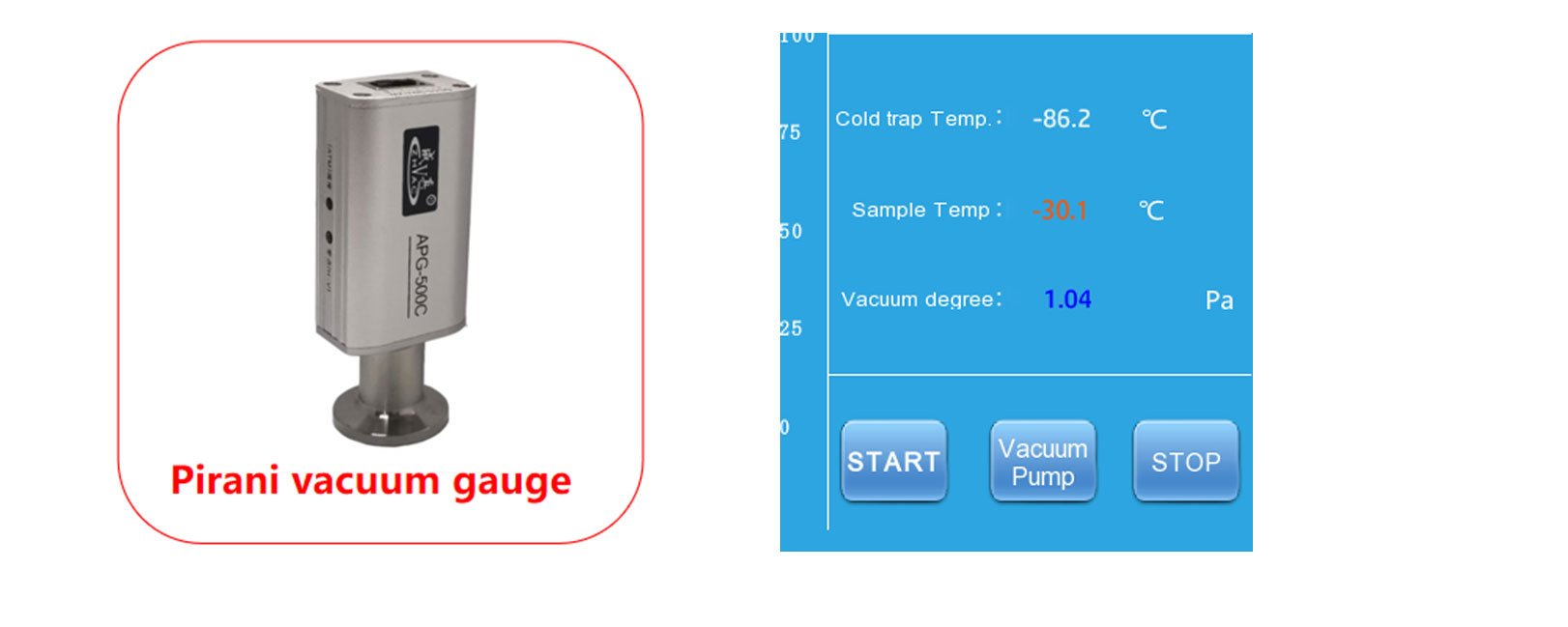 4. The Pirani vacuum gauge can effectively improve the measurement accuracy, increase the measurement range, and greatly enhance the stability and reliability of the vacuum gauge.
5. The vacuum sensing of the Pirani vacuum gauge is more accurate, and the sensing accuracy reaches 0.01Pa.
6. Vacuum degree alarm function, when the vacuum degree exceeds the set range, an alarm will be issued in time.
Optional
Condenser temperature of -80℃ is optional (Except bentch top models);
Shelf heating function is optional;
Accessories for different chamber and manifold are optional;
The vacuum pump is standard accessory, which is packed in a separate package, needs to be installed in user's site indepedently,