Situ freeze-drying technology is one of advanced international constructer design which avoid the contamination during materials transfer and realize the dry sublimation automatically. Pilot freeze dryer is with rack heating programmable function and memory freeze-drying curve which convenient users to get the freeze-drying production technology.
It is divided into standard type and gland type.
Reliable Performance
World famous compressor (SECOP) ,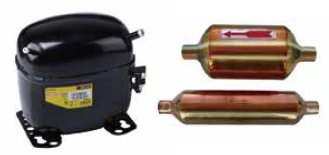 high performance. lubricating oil with Sole
design ensure the compressor work
stable in high and low environment which
enhance the compressor life.
World famous dry-filter to avoid moisture
and Impurity went into refrigerant system.
·The rack is cooled and heated through Silicone oil. The temperature accuracy is ≤1 ℃,the refrigerant and
heating are uniformity.
·In-situ freeze-drying design, avoid the contamination during material transfer. High transparent organic glass
in Drying chamber helps users to observe materials changes.
·Cold trap and drying chamber are separately designed which is with high moisture capture and fast dry time.
·Chamber is made of stainless steel, anti-corrosion and easy cleaning. Each rack is with temperature sensor and monitor the materials temperature changes in each rack.
·Square racks easy to cleaning
·With gas valve, can inject dry inert gas.
Humanized Design

·7"colorful touch panel, can digital and curve display the real time status and historical data.
·Large FAT32 files system storage can store all data for more than 1 month.
·USB interface can download the freeze-drying data to U disk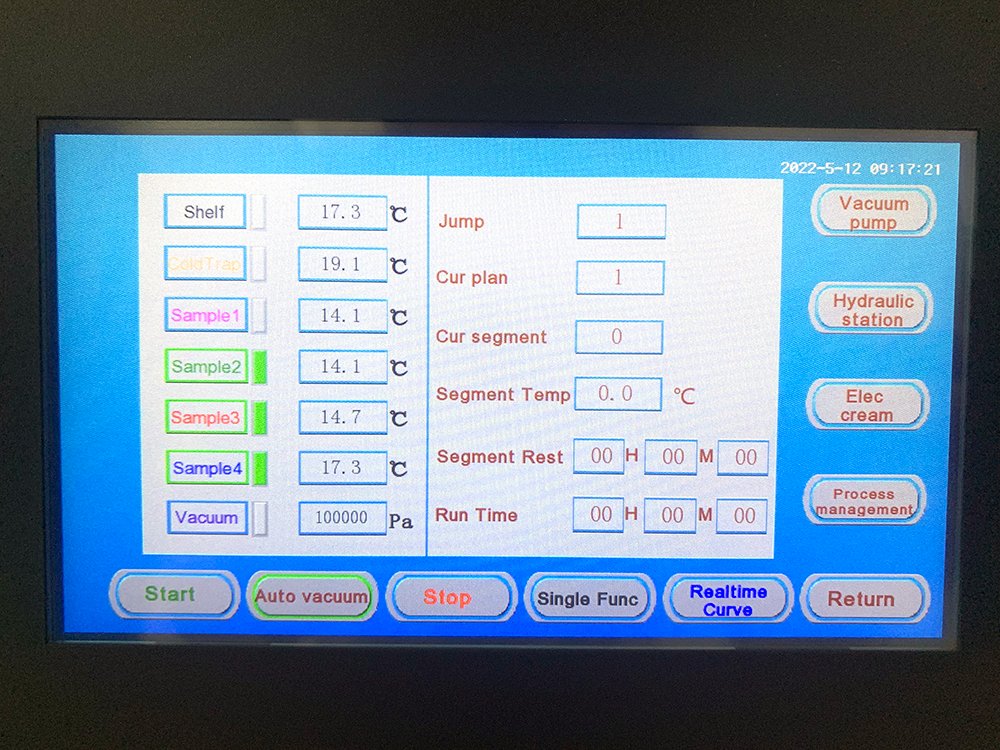 ·Rack temperature can adjustable,controllable which helps to search for freeze-drying technology. It is
two types manual and automatic type.
·The Automatic process can setting 36 programs, each program can set 40 temperature range, it can meet different requirements on freeze-drying process.
·Automatic frost
·Optional Eutectic point test function helps users to control materials' sublimation point
·Optional Freeze drying flask