Features
•Resolution 384×288.
•Temperature Detection Accuracy ±0.3°C
•Frequency 50Hz, Gigabit network. Support temperature datatransmitting real time.
•Compact size, Easy to install in small space
•Multi-lenses option
•Prevent COVID-19 epidemic by detecting human temperature .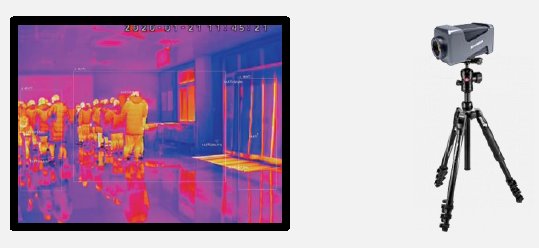 Human body temperature screening program
Only need to deploy a human body temperature measuring binocular camera (with sound and light alarm) and high-precision human body temperature measuring black body at each entrance, and connect to the on-site computer to achieve the temperature detection of the inspected personnel. The alarm reminds the on-duty personnel for further disposal.