Description:
This series use imported&advanced 16-bit microprocessor,easy to operate. Most suitable for the Dept of Stomatology,Ophthalmology, Surgery and Lab.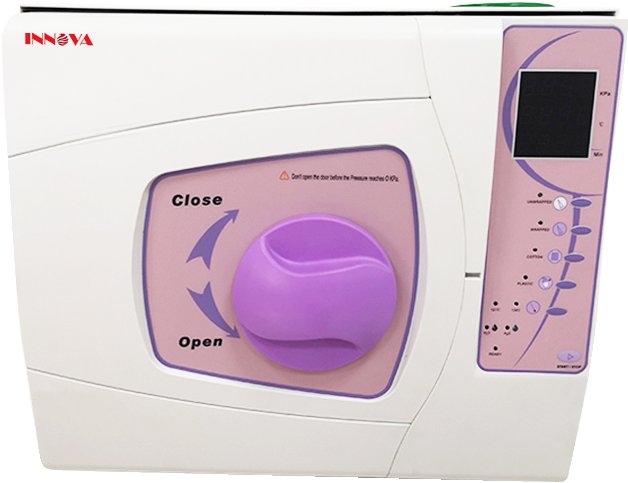 Features:
Keyboard controller with LED or LCD display.

Tabletop compact design.

Housing, support frame made of powder coated corrosion-resistant high density steel, strong and durable with fashion appearance.

Comply EU standard Class B ,built-in vacuum pump with 3 pulsating vacuum. Vacuum up to -0.9Bar (- 0.09Mpa).Residual humidity<0.2, suitable to sterilize wrap, unwrap, solid, porous, hollow device.

Fully automatic microprocessor control system, easy operation,rapid response. Multiple sterilization programs.

Password protection.

Programmable timer.

Wide-open water tank on top, easy to maintain and clean,automatic feed water for steam generation.

Metal pipe connecting the heating paths, more reliable and durable.

Patent steam generator, more efficient to get steam and heat.

Air-cooled steam exhaust (IA-45 is water-cooled).

Built-in printer for batch.