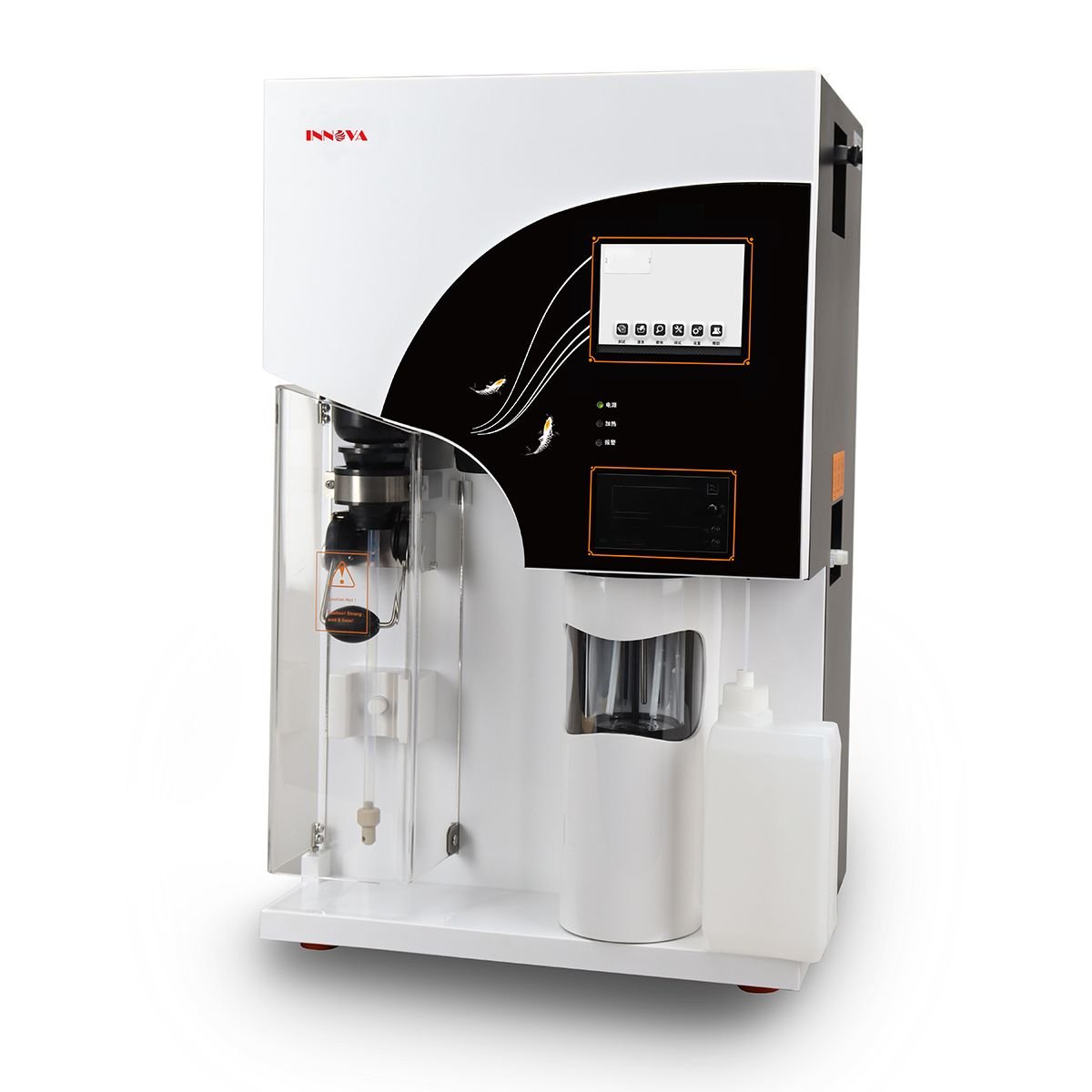 Description:
INOK1100F Automatic Kjeldahl Analyzer is an automatic device integrating distillation and titration functionsand it is designed based on classic Kjeldahl nitrogen determination method. It's equipped with the latest core control system, powerful automation and high-quality components; can easily achieve automatic waste discharge and cleaning of digestion tubes and titration cups, control steam supply and real-time detection of condensation temperature. High-accuracy charging pump and titration system ensure test results accuracy, and multiple fluid level detection gives smooth test process.
Features: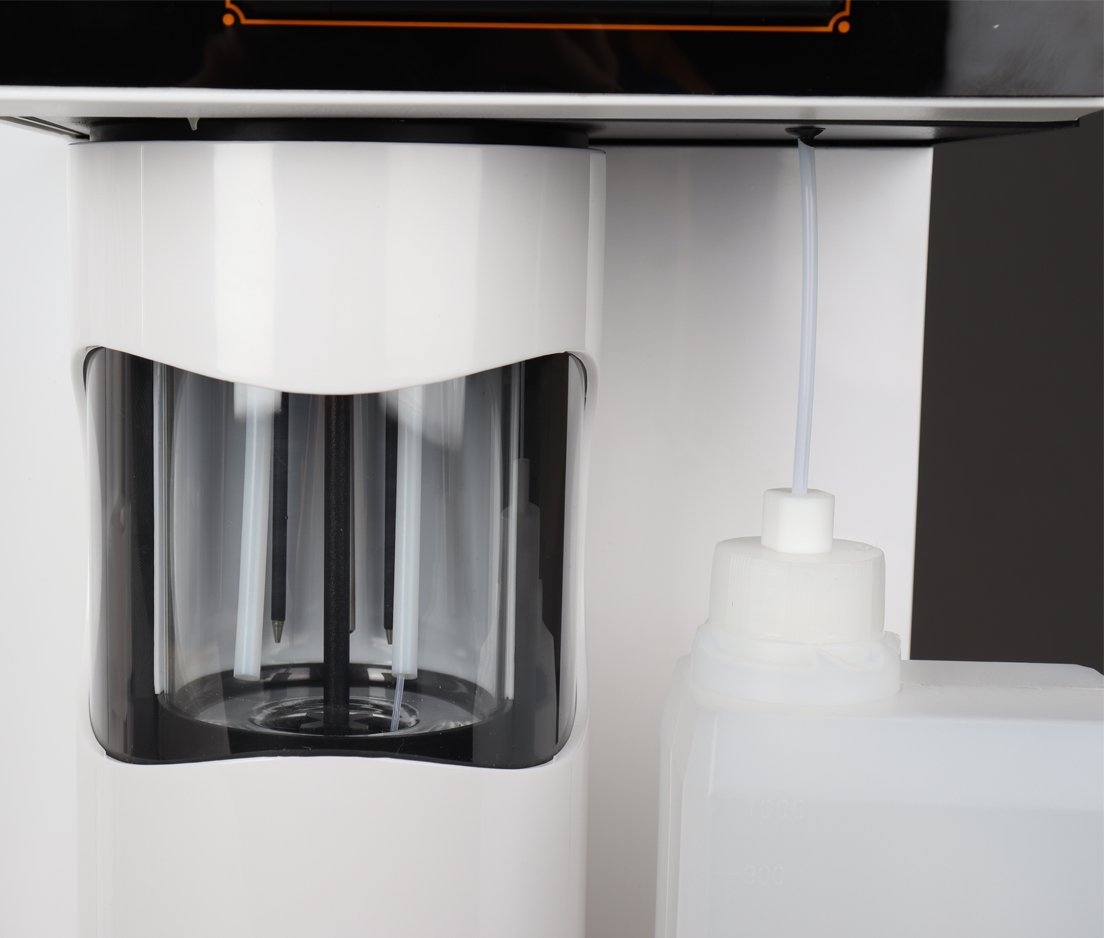 Automatic distillation, titration, calculation, printing, drain and cleaning function, safety and time-saving.
Visibletitration cup design gives the operator real-time control of the whole test process.
Steam flow is controllable, satisfying different test requirements.
Regent tank enjoys fluid absence warning function, ensuring smooth test going.
High-precision charging pump and titration system ensure test results accuracy.
Large LCD touch screen gives visual operation, and enabling user to have a good command of it.
USB or RS485 interface is optional for PC connection.
Distilled liquid temperature is detected real-time. Emergency stop against temp anomaly.
Double distillation model meets different experiments, to retard the speed of acid-base reaction.
Digestion tube fast drain function is used to avoid operator touch distilled hot reagents, protecting operators.
The printer is built in.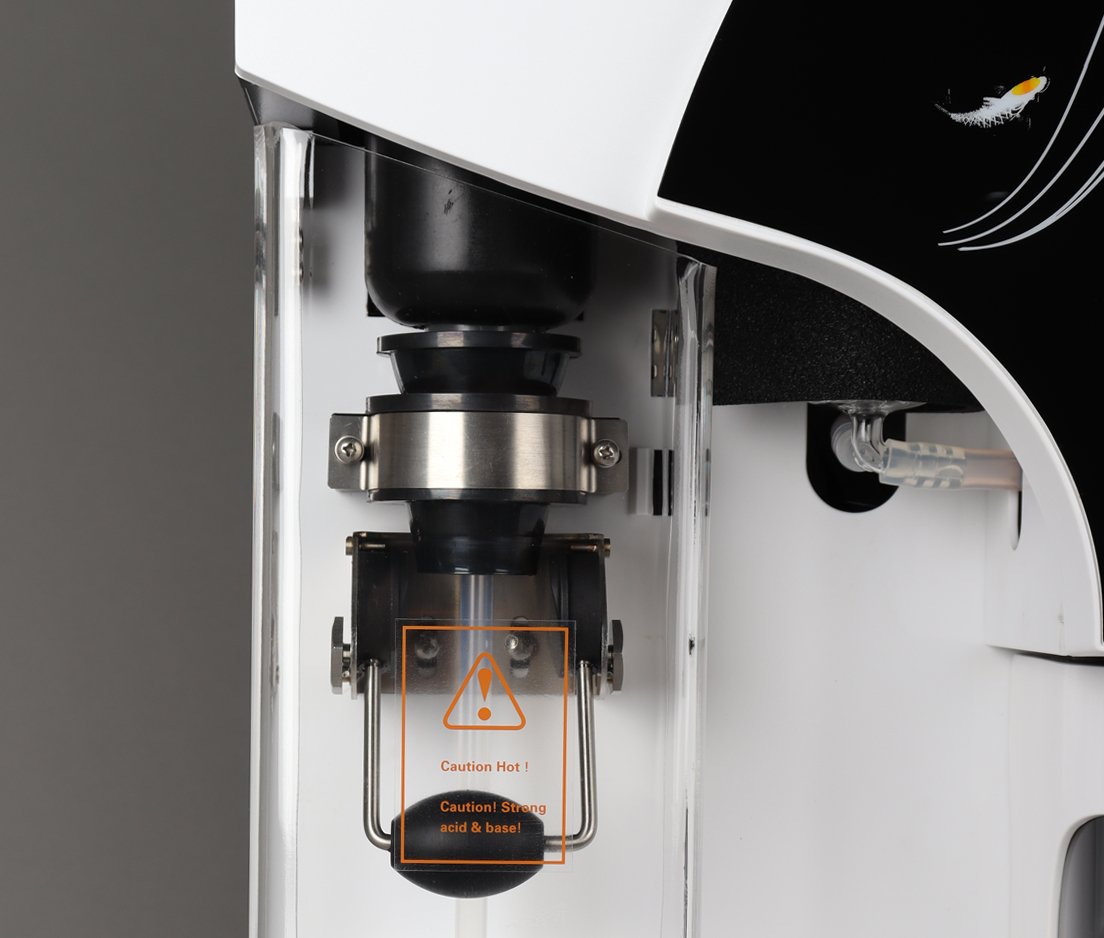 Performance advantage:
Compatible with φ 42mm digestion tube
Titration while distillation, enhance the efficiency rapidly.
User-friendly design, color touch screen, easy for operating
Faster ARM system, faster operating rate