Racks and boxes included·Dual-lock construction·Durable aluminum construction·Larger storage capacity, less liquid nitrogen consumption·Compatible with main brands standard storage boxes
·Liquid level monitoring system (optional)·Mobile roller bases (optional)·5 years vacuum warranty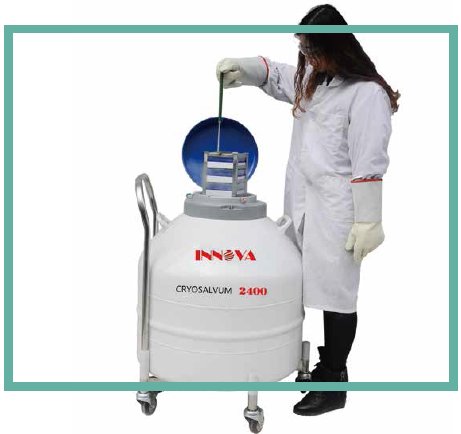 Real-time Liquid Level Monitoring System
Liquid level monitoring system continuously monitors the temperature inside the container. The liquid level monitoring system matchs all CryoMaster models,optimal choice for long time monitoring of samples storage. It realizes reminding users to add liquid nitrogen timely too. There are three models, CryoMonitor 1000/2000 and Smart Cap.
Smart Cap
The Smart Cap is a liquid nitrogen level sensor with a highly integrated IoT module that monitors the liquid nitrogen tank level (0~650mm) and the tank mouth temperature (-200°C~150°C). Intelligent transmission: IoT 2.4G technology, intelligent matching data optimal transmission path.
Ultra-low power consumption: The built-in power supply works independently for more than two years.
Remote transmission: Effective transmission distance is more than 200 meters, effectively ensuring signal penetration and data stability.