Cryoguard Series container provides high efficiency of large capacity sample cryopreservation with light weight and small space occupying. It is equipped with a temperature and liquid level monitor mounted on the cap, to detect the real time interior status. It notifies users once any issue occur ensuring stable running and samples storage security. Mainly apply to medical field and samples bank users who has demand for high-end liquid nitrogen containers.
Cryoguard Series completely solved the technological difficulties of electronics information technology and low power consumption technology in -190℃ low temperature application.
Key Features
·Intelligent liquid level real time monitoring
·Intelligent temperature real time monitoring
·Intelligent remote alarm (optional wifi module with additional cost)
·Running data intelligent backup (optional wifi module with additional cost)
·Low power consumption
·Built in battery
·Ultra less liquid nitrogen consumption
·Innovative overall appearance
·Dual-lock construction
·5 years vacuum warranty
·Automatic refilling facility (AF type)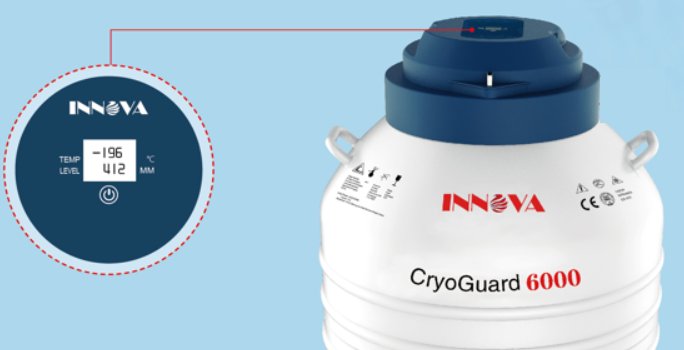 AF type is mounted with automatic refilling device, make it convenient to rechagre with a feed tank, for example, our Cyoautosupply series.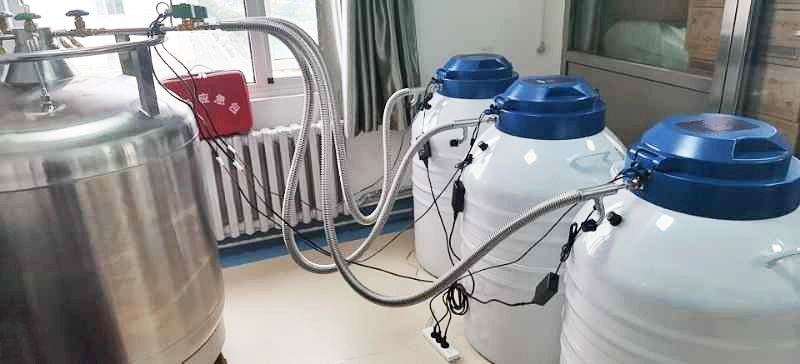 Products Details
Professional industrial design, strong elements feature, plump line reflect the stable of device while ensuring the tank structure strength. Reason-able stiffener layouts make the tank more robust and straight.