▶ Forced-air convection and three dimensional heating systems ensure air circulation and heat distribution.
▶ Options of back or bottom heating models, up to 200°C and 300°C.
▶ PID Microprocessor controller with 9 segments and 18 steps, only on 200°C models.
▶ Large LCD display on 200°C models, and LED display on 300°C models.
▶ Argon-filled multiple glazed tempered safety glass window, 2 glazing for 200°C models and 3 glazing for 300°C models, optimizes sample monitoring as well as minimize heat losses.
▶ Electro-polished stainless steel inner chambers and round corners for easy cleaning and better air circulation.
▶ Safe protections: over-temperature limit protection, separate over-current fuses, trip switching protection over
electric leakage.
▶ Non-volatile memory retains pre-set parameters in case of power interruption.
▶ Standard wheel casters available on all models of 210L and above in volume.
▶ Adjustable electro polished stainless steel shelving provides air flow around samples for uniformed tempering
and allow for easy cleaning.
▶ 2 grids included as standard.
Air Tight Door
▶ Hermetic door closure system for optimal air tightness and minimal heat loss.
▶ "Push & Catch" design, easy to grip and operate.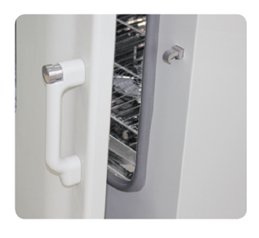 Adjustable Air Vent
▶ Adjustable air vent for discharge of humidity evaporation.
▶ Adjusting knob located on side wall for easy access.
▶ Air vent located on the back wall.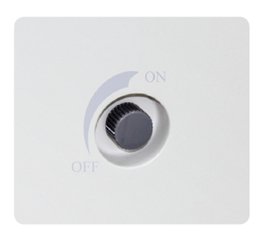 Convenient Working Environment
▶ Complete stainless steel inner chamber.
▶ Low heat dissipation due to 50mm high density insulation.
▶ 2 shelves included as standard.