Main Features:

On board software with large screen panel for ease of use: 7-inch color touch screen shows all parameters, test results and real time testing curve.
Portable and light : the weight is only 4kg. It can be used with vehicle power supply for immediate onsite detection.
Ultra-fast temperature control system: unique liquid circulation refrigeration, Variable temperature rate up to 6 /s.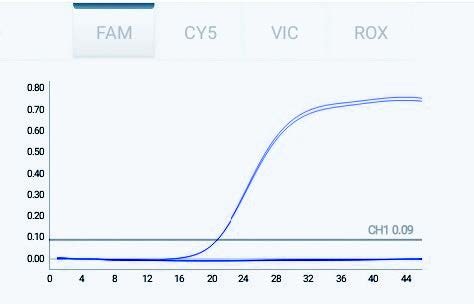 Sensitive and efficient optical signal detection system, multi-channel fluorescence without crosstalk: based on unique Fresnel lens, high-efficiency
PMT and maintenance-free LED. 16-hole scanning takes only 1s. Compatible with 0.2mL PCR clear tubes or eight strips, can measure 16 samples at the same time.
Software functions can be customized.
4G data memory. Testing results can be exported with USB or printed.
Applications: