Description:

This is a water-cooled type heating circulator. The bath fluid is heated up by electricity and transferred to reactors by circulating pump, which can be applied to pharmaceutical plants, chemical industry and petrochemical industry.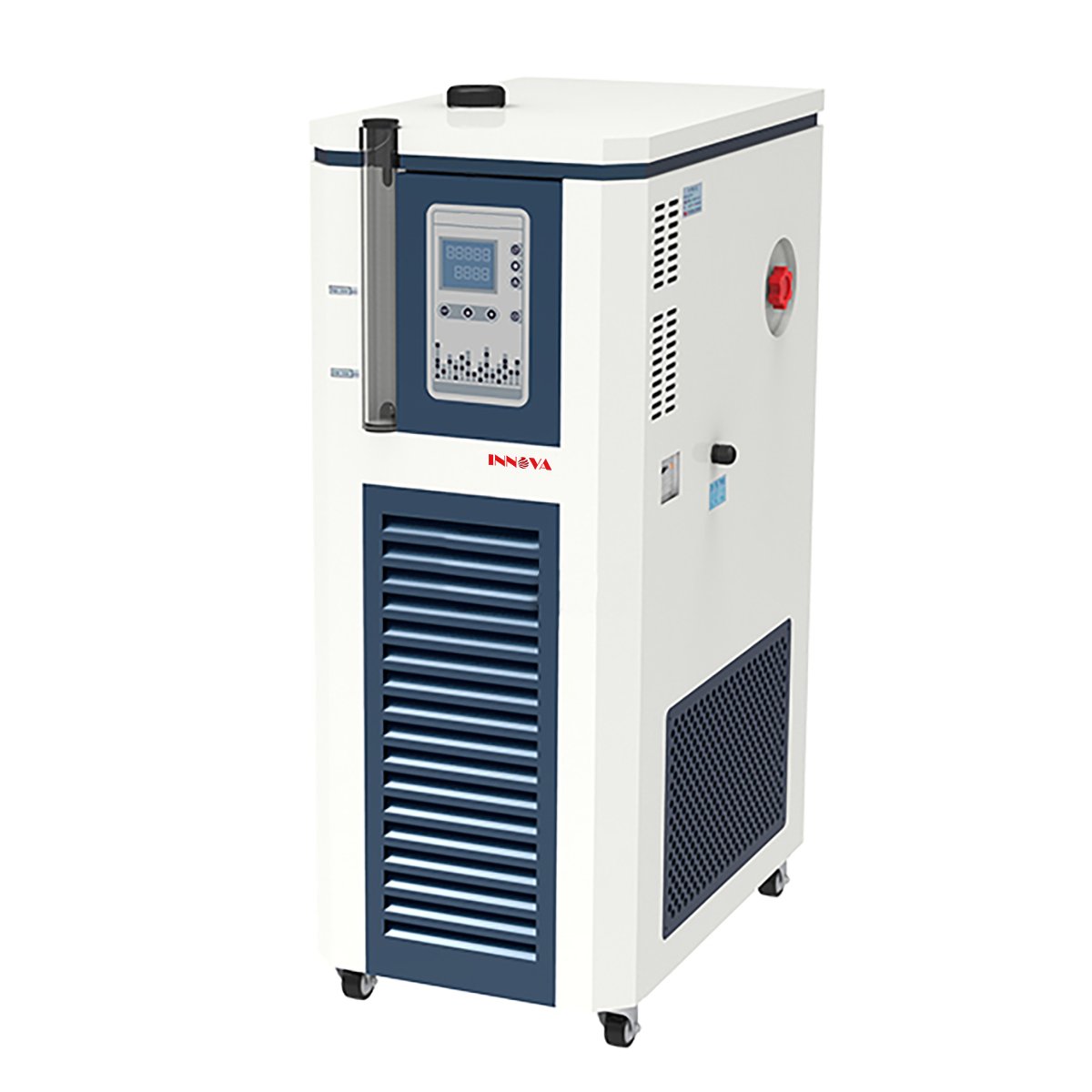 Features:
● Bath fluid tank is made of anti-corrosive stainless steel.
● High temperature resistant stainless steel circulating pump, no leakage under high temperature conditions.
● SUS304 circulating pipelines.
● Fully closed circulation system, the heat transfer fluid is not easy to volatilize and oxidize at high temperature, which can prolong the service life of the heat transfer fluid and avoid environmental pollution.
● Casters with brakes are convenient for moving equipment and positioning.
● Intelligent PID control with high precision.
● Push-button input and LCD screen display, easy to use.
● Equipped with a liquid level display tube, which can monitor the amount of heat transfer fluid in the system in real time to ensure safe use.
● There is an over-temperature protection device, when the system temperature exceeds the limit, the power supply will be cut off in time, and the alarm will be sent at the same time to ensure safety operation.

● Use cooling coils to achieve rapid cooling from high temperature area to room temperature.