Feature:
Stainless steel interior, exterior, racks and inserts withstand heavy use and reduce corrosion and contaminant build-up. Internal components such as pumps and seals are laboratory-grade, engineered for long life.
·Interior work area: SUS 316L stainless Steel
·Exterior body : SUS 304 stainless steel
·Washer trolley:SUS 304 stainless steel and optional for : SUS 316L stainless Steel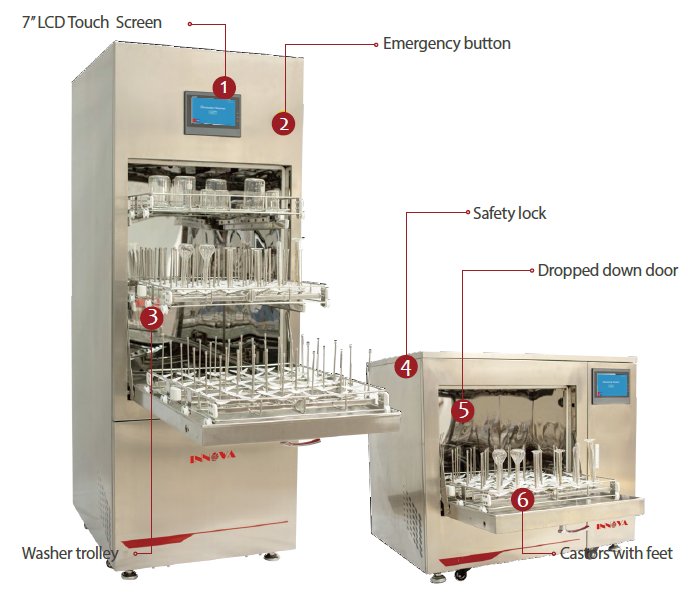 Microprocessor Control System
7" LCD display touch screen, microprocessor with PLC system which is various of programmable washer cycles, detergent volume etc. User programmable with 99 storable programs and definable. All significant parameters can be set. These include: execution times, operating temperatures, quantity of additives, number of phases, and so on. Access to the control operations is protected by a system of four user passwords.

Spray System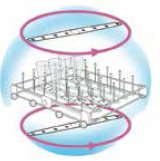 ·Two rotary spray arms are located top of and bottom of chamber
·Rotary sprayer made of # 4 sanitary high-grade 304L stainless steel
·Easily disassembled for cleaning and maintenance
Washing & Drying Cycle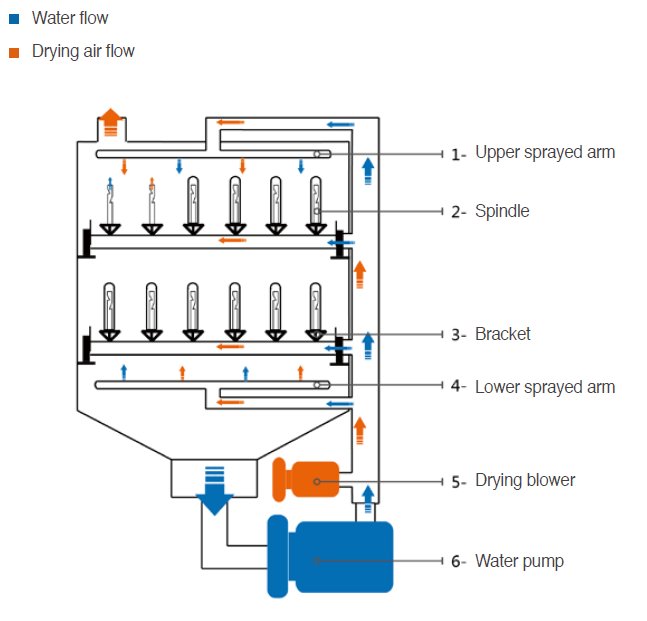 Programming Cycle Operation
Users can define different washing steps such Pre-Wash ,Wash, Running Water, Acid Rinse, Neutralized Washing, Hot Water Washing, Drying etc. in one washing cycle. It can also adjust water temperature, washing time, volume of detergent, drying temperature and drying time in related washing step.
Drying System
The forced-air "Drying System" is a high-performance rapid drying system. The system,comprising an efficient hot air generator and a powerful fan, is directly managed by theprogrammer which allows both operating time
and temperature parameters . The microprocessor PLC system assures intelligent management of the drying circuit by automatically adjusting fan speed (thereby reducing power consumption) according to the temperature measured in the washing chamber.
The Efficient hot air temperature can beadjustable to 120 ℃ which enhanced washing,rinsing and sanitize glassware, and fasterdrying.