Description:
INNOVA dynamic temperature control system is a hermetic refrigerated heating circulator which is designed for fast heat-up and cool-down times in external applications. lt is widely used to provide cold source and heat source to jacketed reaction vessel, tanks or other demanding applications in fields like pharmaceutical, chemical and biological industries etc.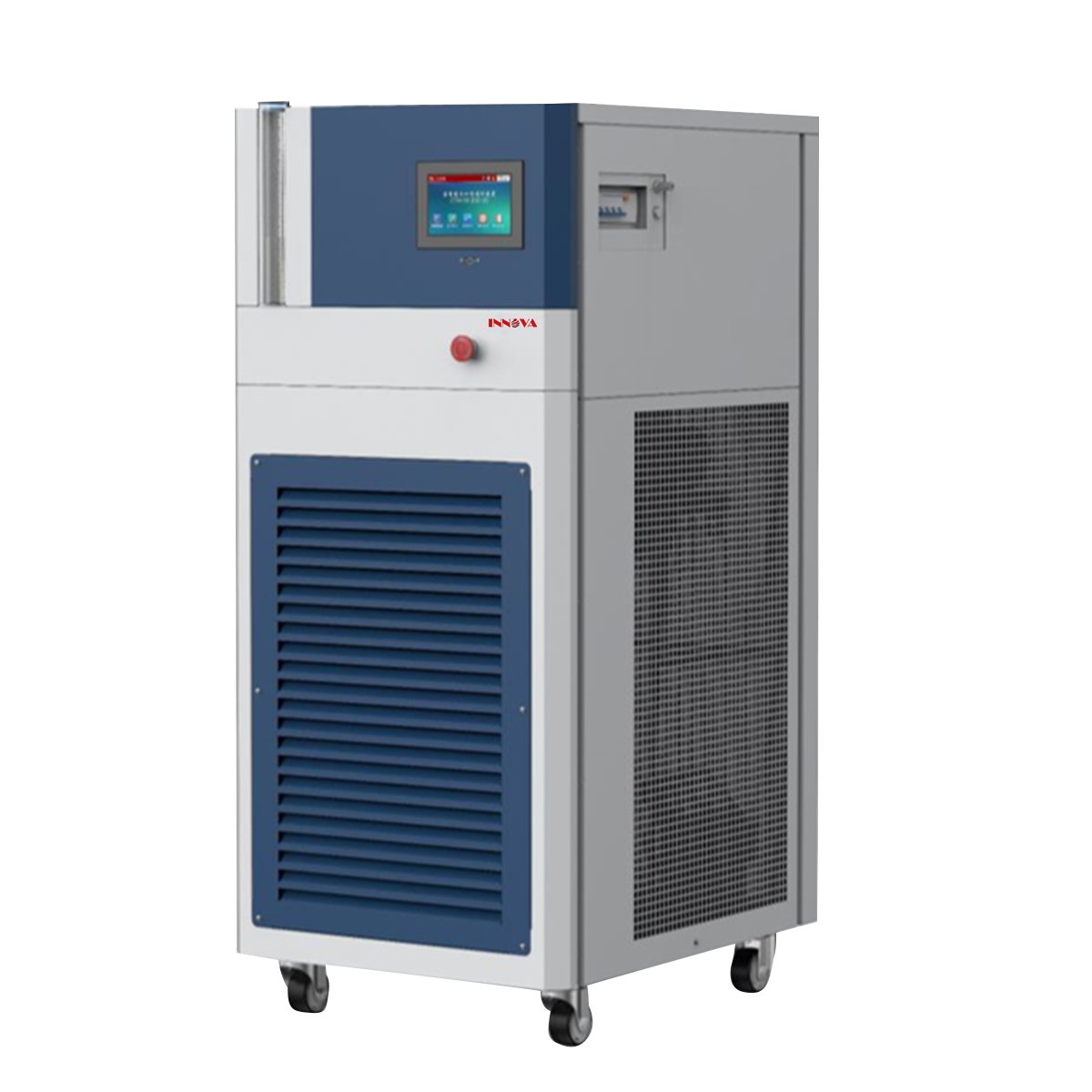 Features:

● Wide working temperature ranges using one bath fluid:-80℃~200℃.
● Refrigeration system, Heating system and Pre-cooling system can work independently or work together continuously.
● Rapid heat-up or cool-down.
● Cool down directly from high temperature.
● The bath fluid runs in a closed loop. It is not likely to volatilize and oxidize under high temperature,or absorb water from ambient air under low temperature, which increased bath fluid life.
● Maintenance-free heat exchanger provides powerful heat exchanging.
● Designed with bath fluid monitoring window, avoid shortage of liquid.
● Multi safety protections: Over temperature cut-off, electrical leakage protection, over-current protection etc.
● It is available with air cooling and water cooling.