Rotary cylinder ultrasonic washing machine
IQCX series is suitable for inner and external cleaning for 2-500ml various materials round bottles or irregular bottles with holders to make the bottle reach the requirement of production.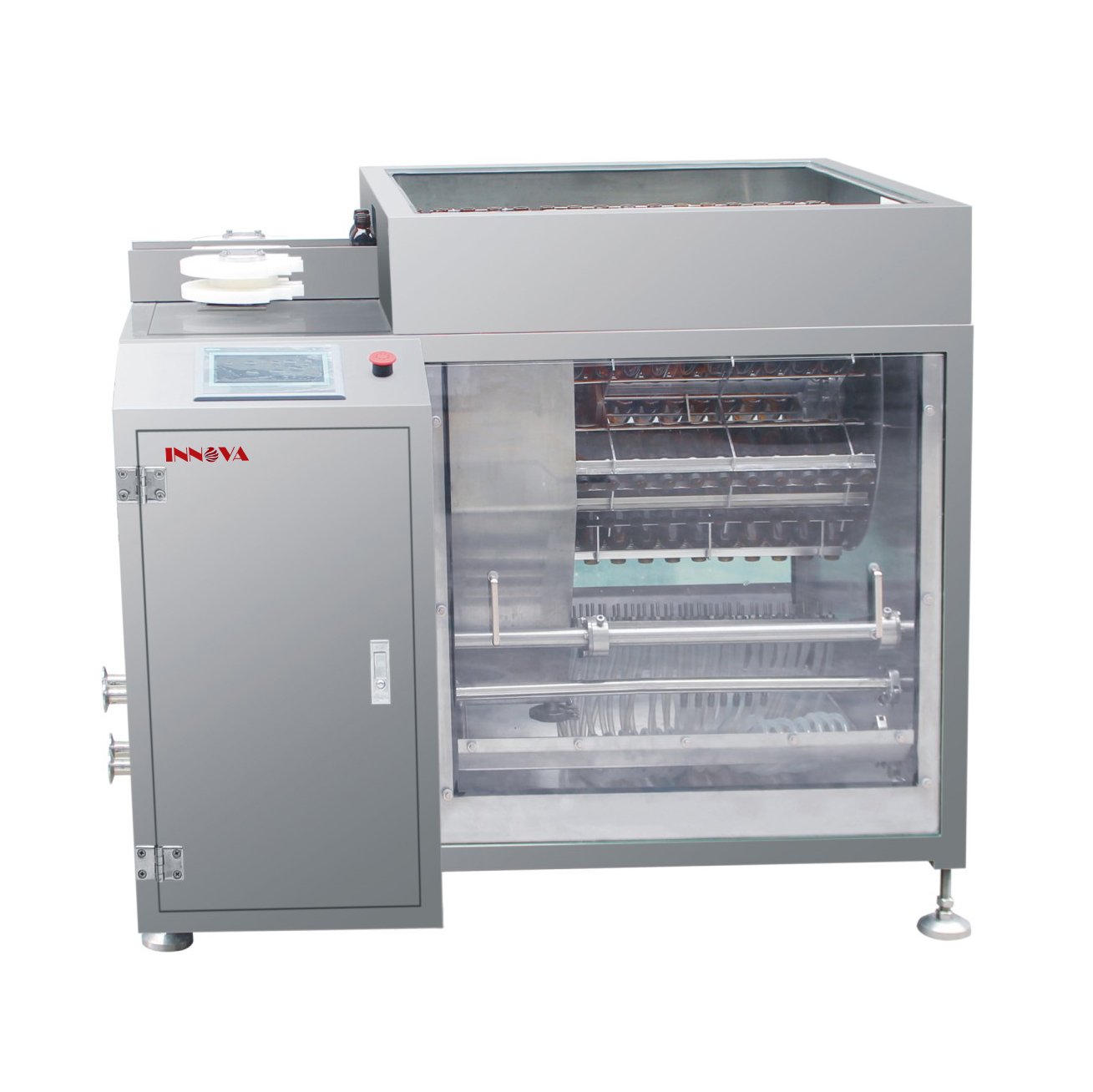 Vertical ultrasonic washing machine
IQXL series uses vertical gyration structure. It adopts the way of clamping and overturning bottles with a manipulator and the principle of ultrasonic cleaning and washing by alternant jetting water and airflow to clean the containers one by one.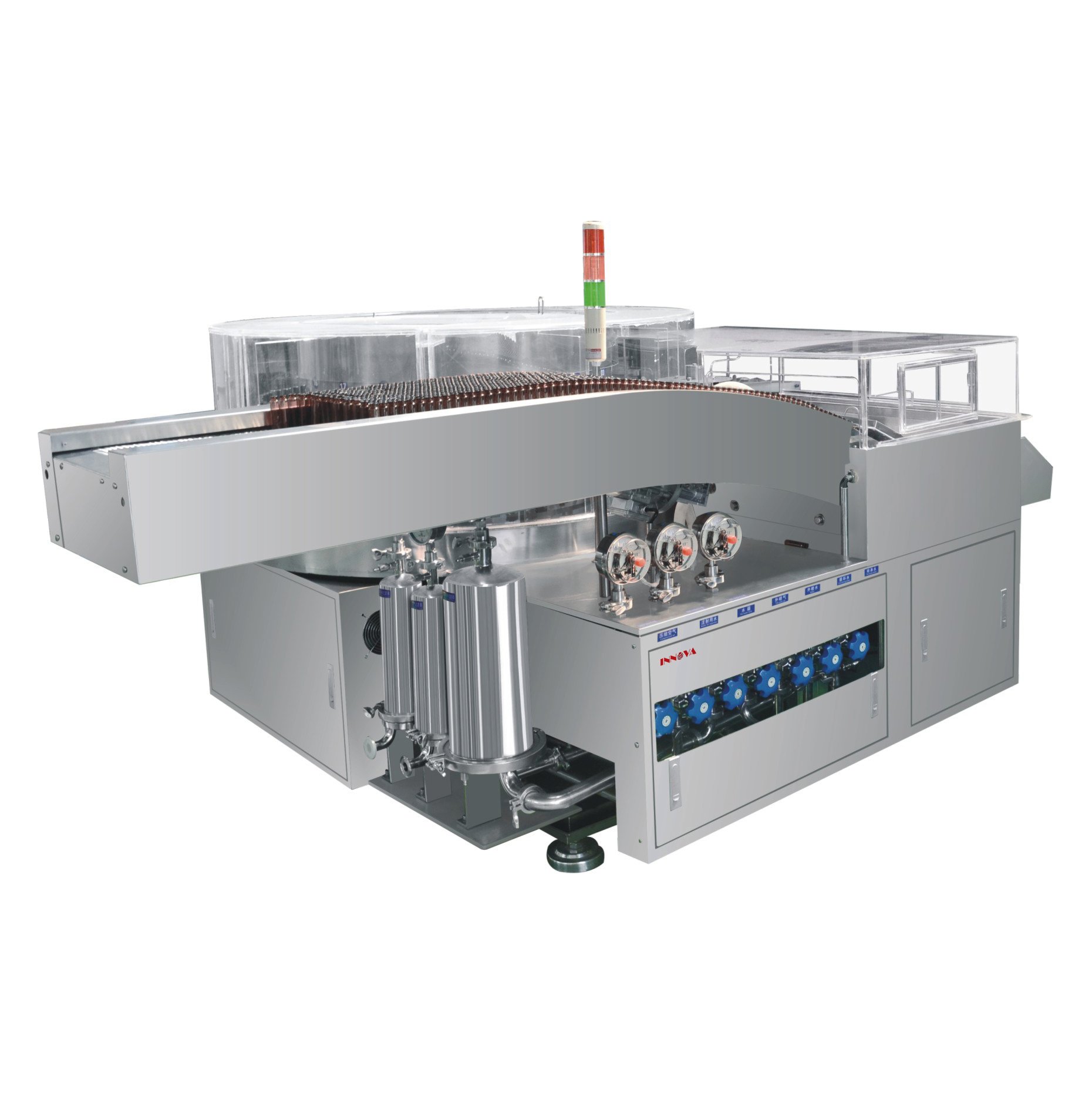 Air cleaning machine
IQX series is a cleaning machine for plastic bottle cleaning in the pharmaceutical industry, which is suitable for 5-200ml round bottles.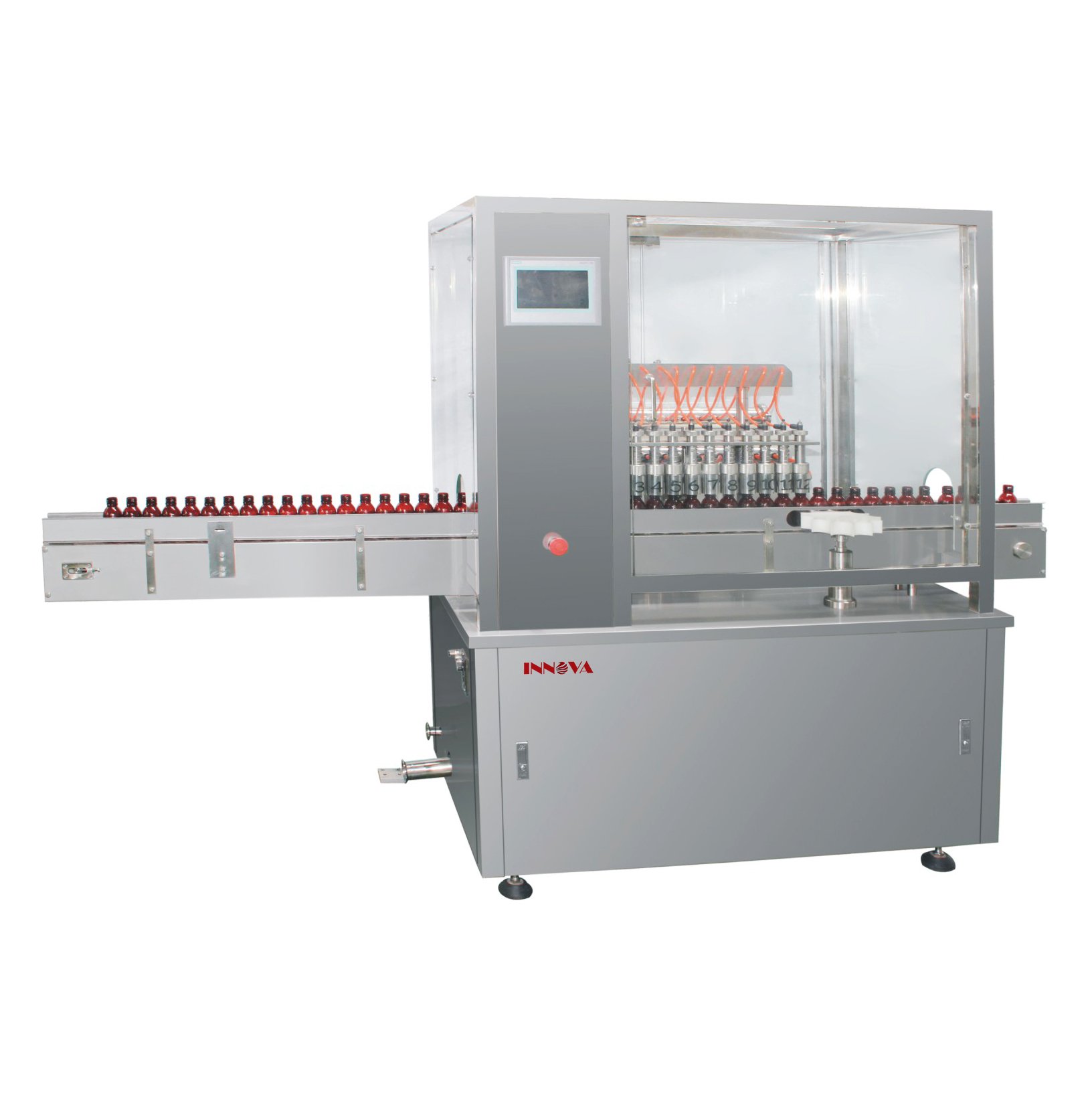 Hot air circulating sterilizing tunnel
IRX is mainly used for drying and sterilizing and depyrogenation on antibiotic tube bottles, molded bottle, ampoule bottle, infusion bottle, and oral liquid bottles. The machine can make the bottle stay at≥300℃ temperature for≥ 5 minutes, to reach drying, sterilizing, and depyrogenation.