Features:
Innova filter glass reactor is suitable for pilot-scale solid-liquid separation process, which is a customizable product. It is widely used in chemical, pharmaceutical, material synthesis, etc.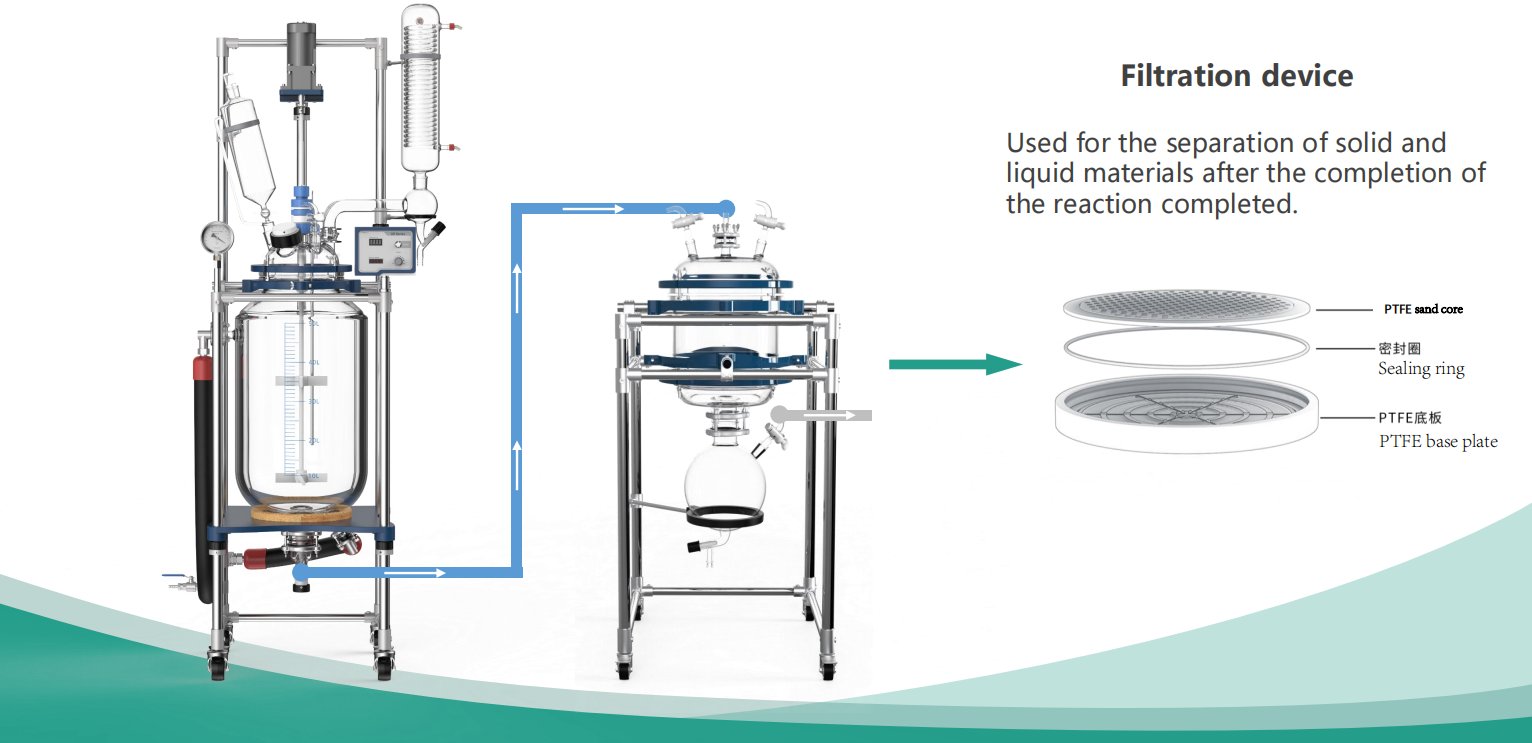 ● Stainless steel supporting framework with a beautiful appearance and strong corrosion resistance;
● High borosilicate glass vessel with strong corrosion resistance and a wide range of applications, the filtering process is visible.
● Various options for filter plates.
● The filter plate is convenient to remove and easy to clean and maintain.

Specification: